Posted by Robert Way on May 31st 2018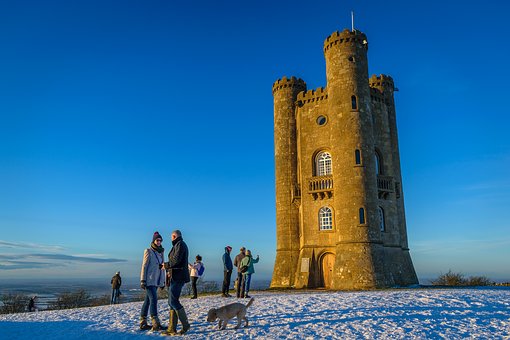 If you love history, then you know that it does not happen all at once. There are key moments that seem like turning points. The Battle of Hastings when the Normans conquered the Anglo-Saxons and William the Conqueror secured control over most of England. October 19th, 1781 when General Cornwallis's surrendered his forces at Yorktown. July 3, 1969, the failure of Pickett's to break the Union lines at Gettysburg and the failure of General Lee's plan to invade the North and force a negotiated end to the civil war on Confederate terms. These dates are taught in school, and there are important but those that love history know that history does not turn the page in a moment instead it ebbs and flows like the ocean.
Occasionally you will find something that is tribute to both the future and the past, the Broadway Tower on Cleeve hill is such a place. The English Cotswold have been quiet but important part of English history and myth. One of the most picturesque parts of England, it has been featured in many popular movies used Cotswold as a setting. This has so happened so often that while you have never heard of Cotswold, if you see a picture of Cotswold you think that is England.
In this iconic part of England, Broadway Tower stands apart. Although Broadway tower appears from afar to be a castle and to have been constructed in appears in the middle ages, the tower is a folly. A type of building constructed as decoration. Built in 1798 and 1789, the building despite first impressions is not a relic of mounted knights on horseback, but instead an early creation of the British in the age of empire.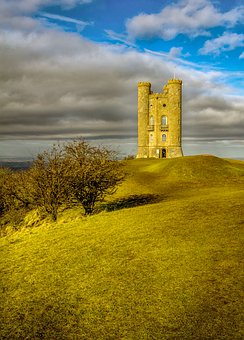 Built by George Coventry, 6th Earl of Coventry for his second wife to see in a beacon fire from atop Broadway Tower would be visible 22 miles away. After the construction was completed, when the beacon fire was lit it could indeed been seen from far. Trains and Toy Soldiers is run be people that love history. From Crusading knights of old to the most steam engines of the 19th century, you will always something for the history lover to love here at our small family store.