Garden Model railroading is a great hobby. Model Railroading is a passion that helps you unwind and relax by allowing you in to create the world of your imagination in your own backyard. Your Garden Railroad will be the talk of your local hobby community. Choosing the right trains is an important part of developing a garden G Gauge train layout where model trains are the center piece.
How will these small items cope out in the hot sun and occasional rain? If you choose products provided by Hartland Locomotive Works, you will not be disappointed by their quality and resilience, even when used in the garden. These garden gauge trains were made to resist sun and weather damage while being used outdoors. Hartland Locomotive Works will help make stunning layouts that resemble real-life cities, towns and train stations.
Trains and Toy Soldiers features the products made by Hartland Locomotive Works precisely for their resistance and high-quality. Hartland Locomotive works provides amazing details for all of their items. They are made out of special plastic that will allow them to resist damage from the sun, so you can easily enjoy this hobby outdoors and decorating your garden in a unique manner. The first time I laid my eyes on these G Gauge trains, I simply loved Hartland Locomotive Works quality and beautiful design. The locomotives and rolling stock of HLW are highly accurate depictions of what you could find in the golden age of railroading. This is why Trains and Toy Soldiers chooses to promote Hartland Locomotive Works Model Electric Trains. Just take a look at the Hartland Locomotive Works collection we have and you'll understand why we chose to collaborate with this company.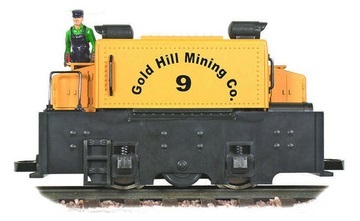 The products made by Hartland are simply amazing, just like their Hartland Locomotive Works 09730 G Gauge Mining Engine. This is a gorgeous model electric train that recreates the type of engine used in the mining industry decades ago. It even has the mechanic included in the design, to make it look even more realistic. Besides trains used for mining activities, large cities also had trains for transporting people and various goods they needed for their everyday lives. The Hartland Locomotive Works 09562 Jupiter & Tender 4-4-0 Steam Locomotive and Tender are amazing in their details and elegance. Rather famous during the American Civil War, the Jupiter locomotive now lives forever in the layouts of model railroading enthusiasts. These are only two examples of the great products manufactured and provided by Hartland Locomotive Works, which can be found at Trains and Toy Soldiers online shop.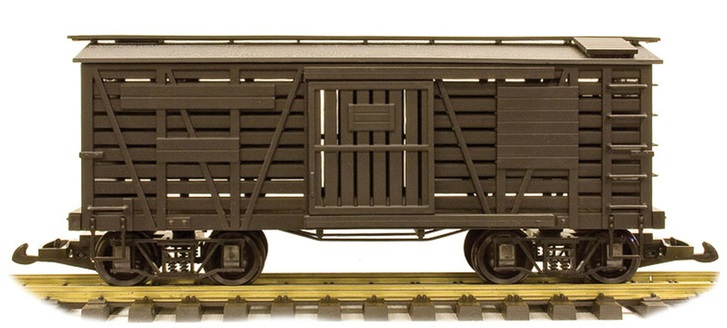 The best part about Hartland products is that you can find undecorated cars and locomotives, so you can enjoy customizing these cars and create the precise model you need for your collection and layout. The Hartland G Gauge trains empower you to fully explore your favorite hobby, allowing you to release and express your creativity at amazing new levels.