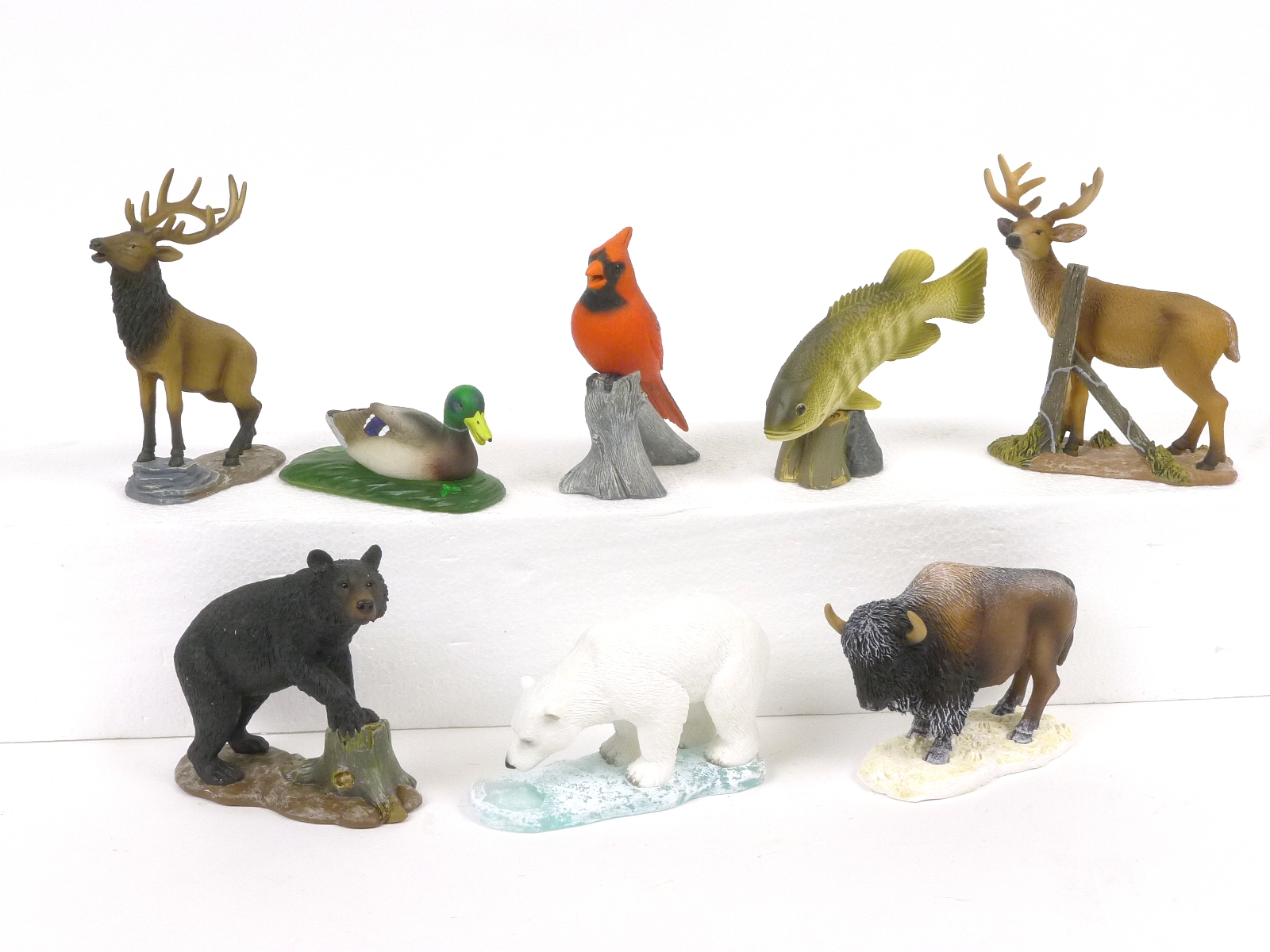 COUPON CODE: DARWIN75
The snow has melted and tulips are pushing through here in Nebraska. Everyone at Trains and Toy Soldiers is in a great mood and we have decided to pass our happiness along to you with a Spring Sale this weekend. So now through Monday March 23, 2017 you can save 75% percent on all our charming Royal Darwin figures. Make sure you use the coupon code, "DARWIN75" at checkout and you will save big money.
Perhaps the power evoked by Royal Darwin Elk will appeal to you. Maybe you fall for our delightful Royal Darwin Polar Bear. As you get your tackle box out of the garage, you can rest assured that you have already made the catch of the year with Royal Darwin Bass. The ducks will soon be returning to skies overhead and you can keep on for yourself with our Royal Darwin Duck. The mighty bears are waking up from their long winter hibernation and but you can have one of our own and not worry about your picnic basket with our Royal Darwin Black Bear. Growing up in Nebraska, Bison can still be seen in our local parks, you can keep one with you at all times with our Royal Darwin Bison. Since we here at Trains and Toy Soldiers are all Cubs fans, it might be surprising but we like the Royal Darwin Cardinal and we think you will too. And lastly our most popular Royal Darwin collectible, the Royal Darwin Deer.
No matter if you choose one Royal Darwin animal collectible or take home one of each, you will not find a better deal than 75% off the retail price. These Royal Darwin collectibles are normally $19.99 but when you enter coupon code "DARWIN75" your price will be only $5.00 each. Remember this chance to save 75% of all our Royal Darwin Products ends Monday March 23,2017.