Ever since Thomas Gunn Miniatures began producing toy soldiers in 2009, they have rocked the boat. Thomas Gunn was tired of the same old toy soldiers in the same old way. Thomas Gunn decided that his Toy Soldiers would be different. Thomas Gunn Miniatures are different in the number of toy soldiers produced. Each miniature design is limited to a production run of 200 units. Often the small production runs of 200 will be offered in more than one paint scheme. So many times, your new Thomas Gunn Miniature might be one of a hundred in the entire world.
This dedication to limited run sizes and high quality of the military miniatures has ensured Thomas Gunn Miniatures some of the most loyal customer on the planet. Thomas Gunn customers often wait anxiously for latest releases and popular items can sell out in a matter of weeks. Trains and Toy Soldiers has been able to acquire of small number of Thomas Gunn military miniatures from the Roman Empire collection.
The high level of detail and intense emotional content of these toy soldiers inspires instant affection in the serious toy soldier collector. For hundreds and hundreds of years, the Roman Legions expanded the Roman Republic and later the Roman empire.
After the Roman Empire reached it furthest extent during the reign of Trajan around 117 AD. The Roman Legions would defend the borders for nearly three hundred more years. The Thomas Gunn Miniatures of the Roman Empire series are most similar to the Legions of the Roman Golden Age when only army able to stand against a Roman Legion on the battlefield was another Roman Legion. The slow decline of the Roman Empire corrupted the Roman Legions and by the time of the fall of Rome in 410AD, they were a shadow of their former selves.
This blog is being written on December 1, 2016 and as of today Thomas Gunn Miniature's website indicates that two figures from the series have already sold out. Trains and Toy Soldiers expects more Thomas Gunn Miniatures to be sold out after the Christmas shopping season. Below are a few featured products from the Roman Empire series by Thomas Gunn Miniatures we currently have in stock. Just click on the picture to go right to the military miniture.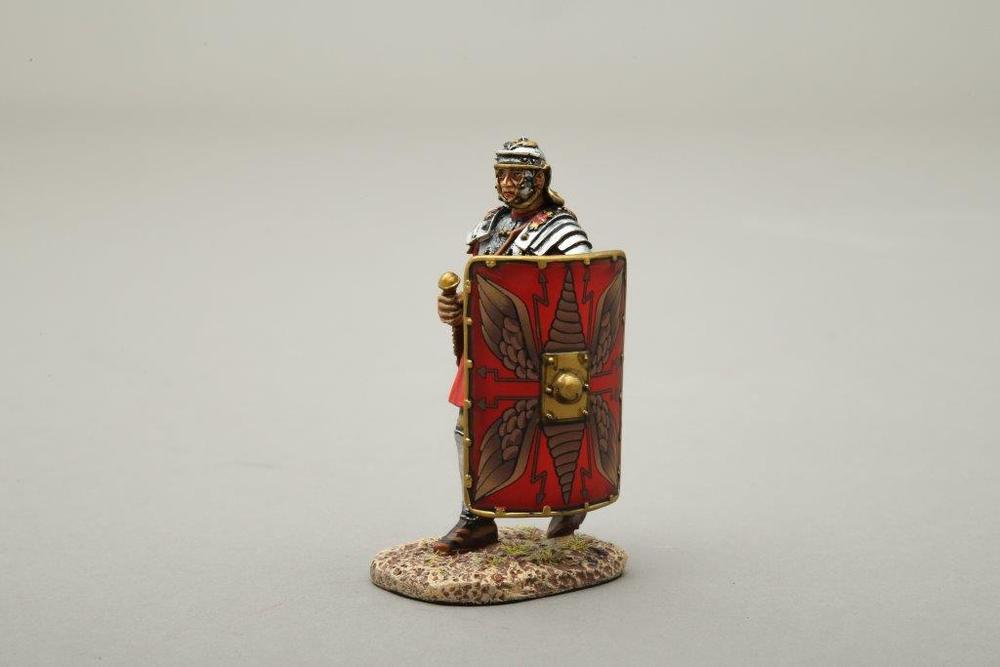 Thomas Gunn Miniatures
ROM019A
Marching Roman (red shield)
NEW RELEASE
Roman Empire
$49.00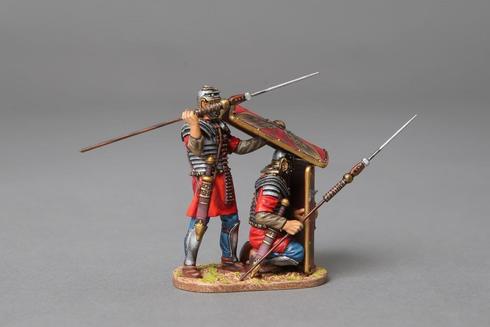 Thomas Gunn Miniatures
ROM004A
Repel Cavalry (red)
Roman Empire
$95.00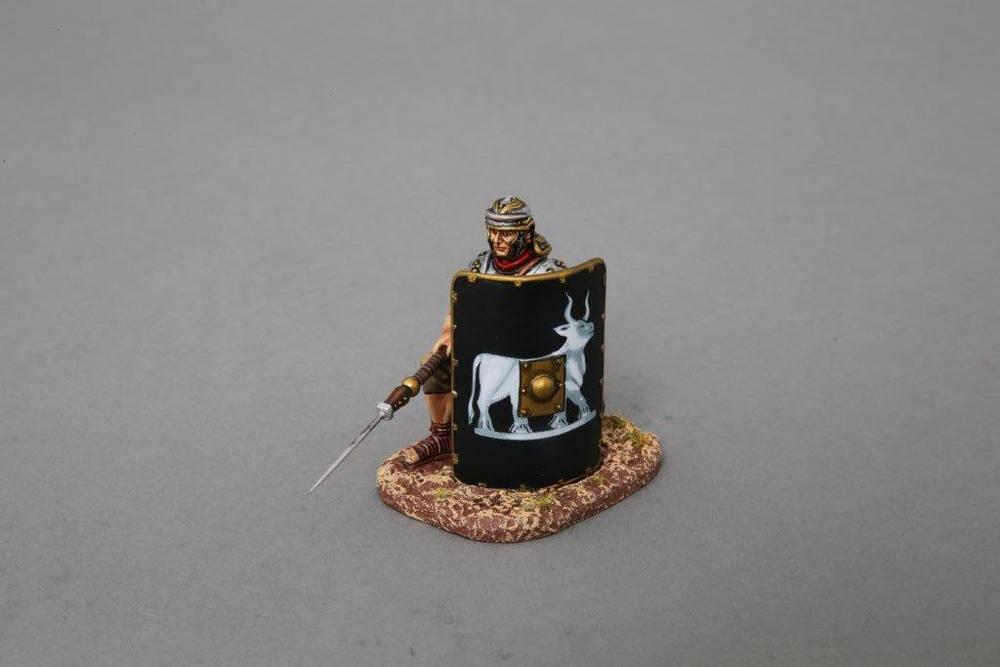 Thomas Gunn Miniatures
ROM014C
Kneeling Legionnaire with
Pilum Lowered
$49.00