Since 2006, Trains and Toy Soldiers, formerly Trains Galore has been providing the world's best customers with the world's best electric model trains and high end collectible toy soldiers and military miniatures. We are grateful every day that we get to meet people from across our country and the world through the internet. Often the emails and phone calls we receive help us learn even more about electric model trains and collectible toy soldiers. I feel very blessed to have the oppertunity to earn my bread and butter by learning more about these great hobbies.
Since we opened are first brick and mortar showroom late in 2015, we often receive visitors that shop in store for that next item that they need to improve their train layout or military miniature diorama. Sometimes they will bring us pictures and we always greatly enjoy seeing what they built.
Since we ship worldwide, we don't always get the chance to meet everyone in person. Though we see people at the great shows we attend throughout the year, the Chicago Toy Soldier Show for example. The Chicago Toy Soldier show will hold its 37th annual show this September at the Hyatt Regency Schaumburg. For people, we don't get to meet in person, we would still like to see what you have built. Please send us pictures of your latest creations here, photosharing@trainsgalore.com.
The family here at Trains and Toy Soldiers knows that we have best job in the world, because we get a small part of passion and creativity that makes these hobbies great. We have built many model train layouts over the years and thought we would share a few of our creations with you as we ask people to share their creation with us.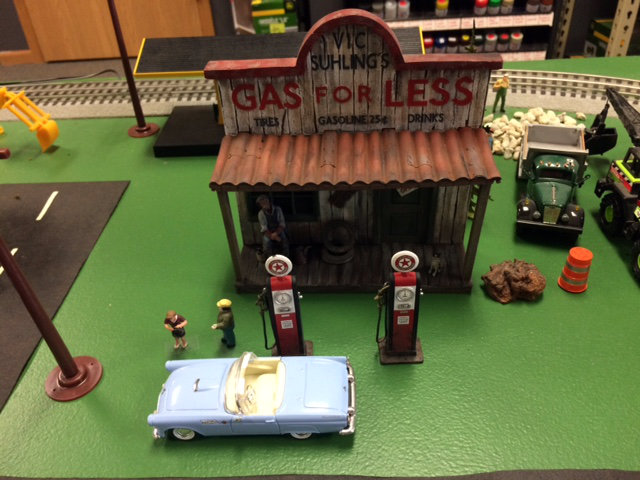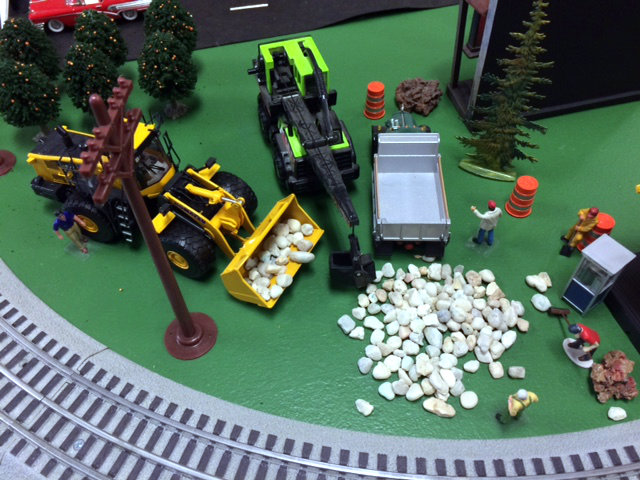 These are few photos from the layout in our showroom in Lincoln Nebraska. If you are ever in Nebraska makes sure you stop in a see it for yourself.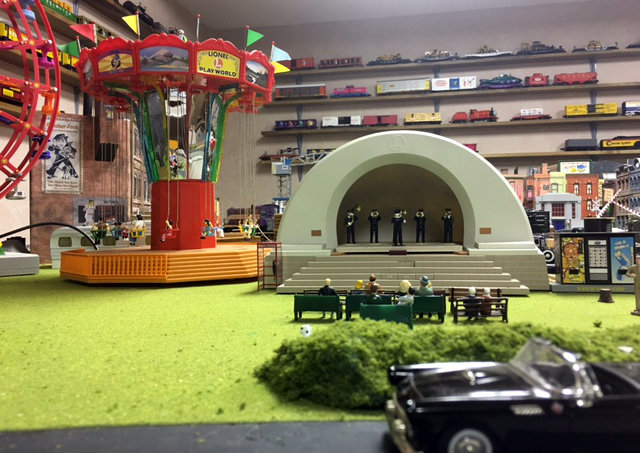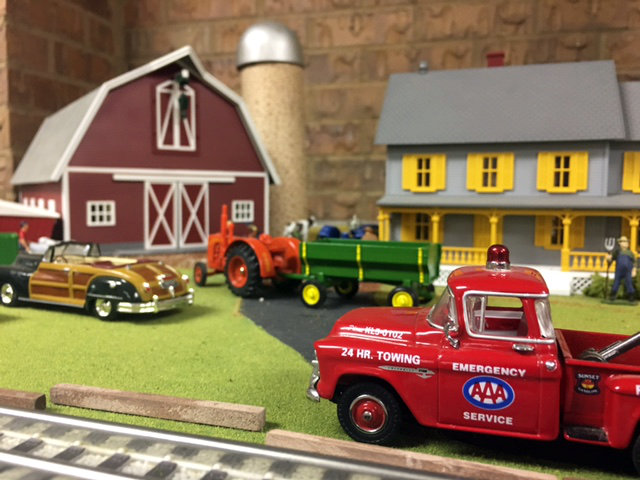 Here are a few photos from our Lionel layout at home. This is like all great layouts the fourth entirely new creation and just like all fellow model railroad hobbyist it is a work in progress. You could map our family history by the era of the layout. I can still remember the layouts we had at our first house and then one after that when I was kid. This layout is a second entirely new rebuild at our current house and have brought the love of model railroading to an entirely new generation.