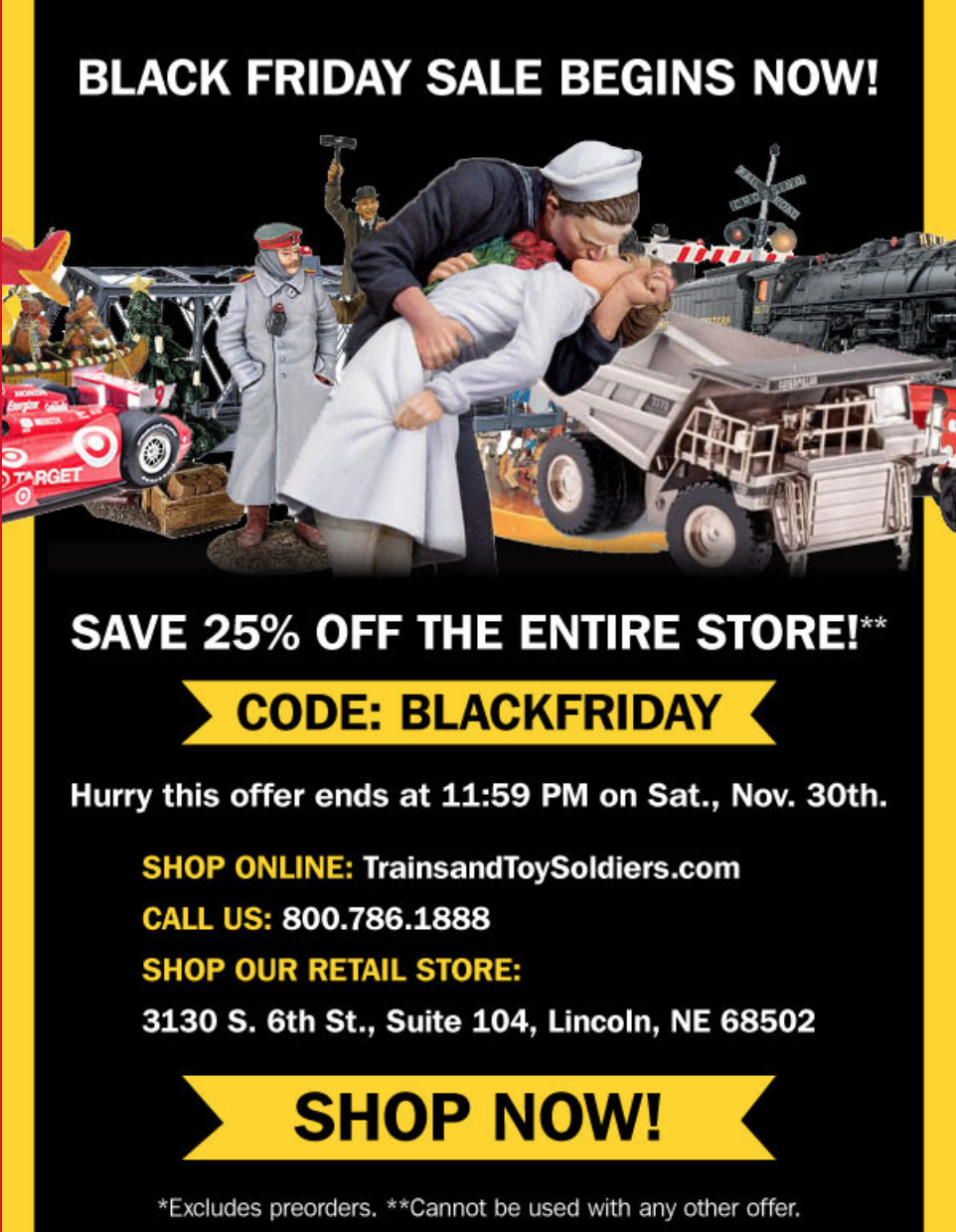 Our amazing Black Friday sale is live! Shop our store now for 25% off EVERYTHING. Don't miss out - this offer ends at 11:59pm on Saturday.
Shop online at trainsandtoysoldiers.com, call us at 800.786.1888, or visit our store in person at 3130 S. 6th St. Suite 104, Lincoln, NE 68502. We can't wait to help you find exactly what you're looking for.
Happy Thanksgiving, and happy shopping!