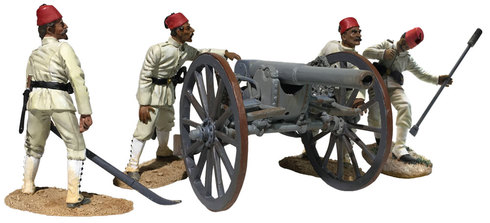 The River War: A Historical Account of the Reconquest of the Sudan by Winston Churchill was this giant of the 20th century second book. Already known throughout the empire for his forceful personality, Churchill attempts to gain a position with the expeditionary forces were rebuffed. Churchill's indomitable spirit was already present in this 24-year-old army officer, and Winston Churchill campaigned hard for an appointment. His chance to fight in Africa came when another officer died and a substitute was needed to replace him.
Winston Churchill traveled from England, where he had been seeking a chance to fight, to Egypt. After joining his new unit, Winston and other 17th Lancers traveled south to Sudan. Outside the Khartoum, a mixed command of British, Sudanese, and Egyptian forces defeated a force twice their size. Superior tactics and superior weaponry made possible this improbable outcome. For not only did the British and allied forces take the field, they also killed 255 enemy for every empire soldier that fell.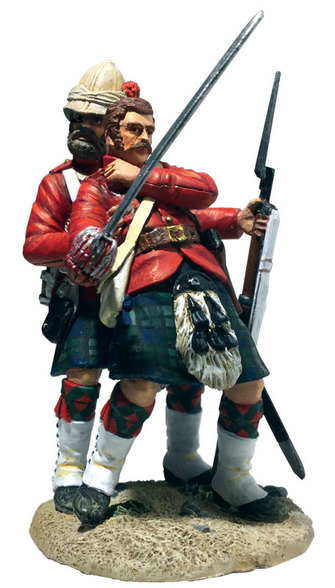 Young Lieutenant Winston Churchill and the other men of the 17th Lancers faced some of the hardest fighting when their 400-man regiment attacked without realizing overwhelming odds of 5 to 1. Despite the odds, the Lancer's did defeat the opposing ground forces at a cost of nearly 25% causalities. After the war, Winston's book was one the first account's published and became a widely cited source on the subject.
W. Britain has already released many excellent military miniatures of the War Along the Nile or invasion of Sudan, some of which are out of production and difficult to obtain anywhere. The upcoming War Along the Nile releases are causing such excitement that we think they will be difficult to keep in stock. Many collectors are choosing to preorder the items that they want to make sure they receive their toy soldiers as soon as possible. Just click on any picture to buy any of our military miniature of find all Britain War Along the Nile here.