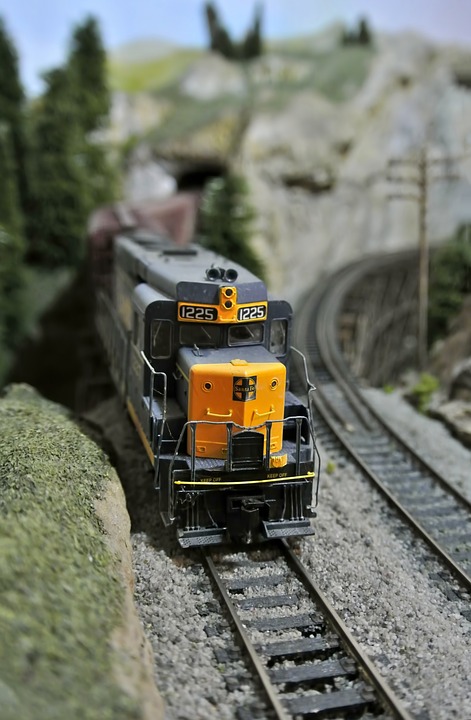 Omaha, NE: The Nebraska-Iowa Railroaders Annual Train and Toy Show is coming up June 3rd and 4th at the Ralston Arena. The arena is easy to find at 7300 Q Street in Omaha and offers plenty of free parking. The show is open to the everyone from 9 am to 4 pm on all weekend.
The show is sponsored by the Nebraska-Iowa Railroaders Model Train Historical and Museum Society, and is the largest show of its kind in the region.
This weekend family fun event opens Saturday, June 4th at 9:00 am, and runs through Sunday, June 5th. Collectors are welcome and will be pleased that there will be hundreds of vendors will be at the show. The Nebraska-Iowa Railroader annual show is your best opportunity to find that Trains and Toy Soldiers, Lincoln NE, will be there, too.
The Nebraska-Iowa Railroaders Historical & Museum Society, the show's organizer, has been around for over forty years as a non-profit organization dedicated to the spreading the love of model railroading. They are regional organization, although many of their members belong to one or more other model train clubs, including some national groups.
There will be layouts in a number of popular scales operating at the show. Look for the latest new toy train additions from LGB, Hartland Locomotive Works (HLW), Lionel, MTH and Micro-Trains.
Keep an eye out for Nebraska's own Trains and Toy Soldiers at the show. Apart from being a your favorite supplier of model trains, track and accessories to the Great Plains and beyond, they are also a great source of information and ideas, whether you are expanding an existing layout or just starting. Trains and Toy Soldiers loves talking trains. Trains and Toy Soldiers looks forward to this event all year and makes every effort to bring the very best values to our customers.
Hartland Locomotive Works (HLW) is one of the most popular all-American and family-owned manufacturer of Garden Gauge trains. If you haven't yet experience HLW, look for examples of their high-quality designs at the show. Trains and Toy Soldiers has been expanding our inventory of Hartland Locomotive Work Garden Scale trains because of the overwhelming positive response HLW products have generated in our customers.
Lionel Corporation, a premier manufacturer of the popular O scale trains, are always one of most requested items all year long, and we will have a selection of these trains available for sale at the show.
Micro-Trains produces the largest selection of high quality model rail road supplies in N scale and Z scale. Known for being the only manufacturer of any scale offering model train freight cars that uniquely match their prototypes, they are faithfully accurate, down to the micro-lettering and printing on each freight car. Each one is highly prized in the model train community for its faithful attention to the finest details.
The Nebraska-Iowa Railroaders Annual Train and Toy show in June is going to be a fun event for railroading aficionados, serious collectors and hobbyists, alike.
Admission for children under 12 accompanied by a paid adult is free. For everyone else, admission is only $6, making this one of the best model train and toy show values in the nation.
We look forward to seeing you at the show!