Posted by Robert Way on Oct 10th 2017
We have selling collectibles online for more than a decade now, and we have learned many things. We have learned that people appreciate prompt service and a friendly voice on the phone. We have learned that you can never have to many pictures of a product and that you can learn a great deal from speaking to fellow collectors. We here at Trains and Toy Soldiers feel blessed to have such a knowledgeable and friendly group of customers.
We have also learned that people are searching for exactly the right item. Our customers have a vision of their next diorama or layout and they are on mission to get it. Trains and Toy Soldiers respects your quest and wants to help you achieve your goal. To that end we have assigned a person to help find to the toy soldier that you are looking for. Even if we don't have in stock, even if it is from one the other military miniatures stores across the nation or across the world, we are dedicated to helping you find that prefect soldier to complete your vision.
The quickest way to find out, if we have the toy soldier that you want is enter the item name or item number in the search section of our website. Trains and Toy Soldiers has thousands on item available for purchase online 24 hours a day 365 day a year. We might have what you want available right now.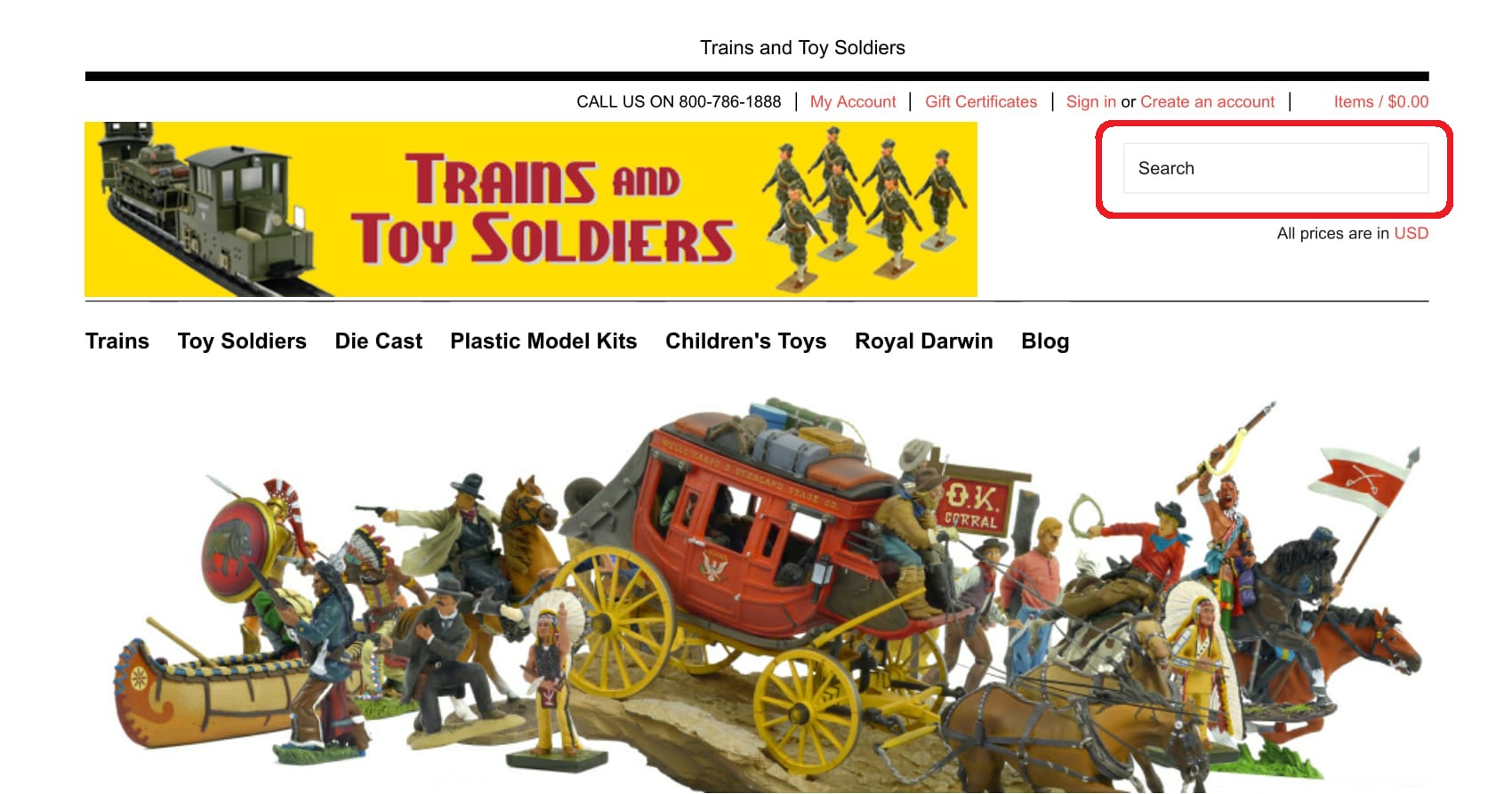 If you cannot find what you are looking for online or you want to talk to a real person, you can call us at 1-800-786-1888 between 9am- 5pm Central Standard Time Monday through Friday. Sometimes, we are available Saturday. Though we dedicate Sunday to rest and family. Trains and Toy Soldiers has been selling collectibles for over a decade and we have years of experience in the field. We are happy to answer and question, you might have.
You can also send your wish list to robert@crwlnk.com. Robert will be happy to search night and day until he can find that special toy soldier for your collection. Trains and Toy Soldiers has a large selection