Lionel trains have been proving that good things come in small packages for more than one hundred years. Most of the products available from Lionel are O scale model electric trains. The very popular O scale refers to electric trains that are scaled at 1:48 of real life trains. The may be small, but don't let miniature size fool you! These model trains are exquisite in their quality and detail.
It's fascinating to imagine when you have a Lionel Trains electric model train in your hands that you are holding a piece of history. Lionel Trains began manufacturing model trains when President Theodore Roosevelt was President of the United States of America! At that time, there were still far more horses than cars on the streets of even major U.S. cities.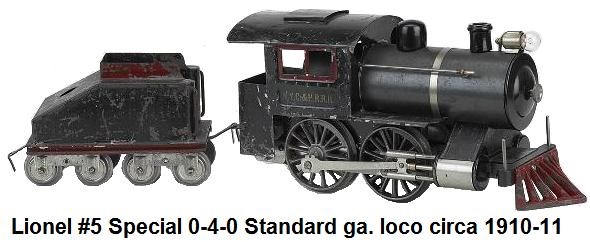 Lionel Trains was founded by Joshua Lionel Cowen, whose parents arrived in New York shortly after the Civil War. At that time, railroads were what moved the US forward. When the so called "Golden Spike" was placed in 1869, connecting the Union Pacific and Central Pacific Lines, the United States became a true world power.
Mr. Cowen, himself, was born in 1877, just a short time before Thomas Edison finally figured out the electric light. He grew up during a time of astonishing change, when the train quite literally changed everything. As materials and finished products from across the continent and from around the world were able to be transported quickly and efficiently to and from manufacturers and consumers, everything changed. Trains transformed the economy and the country.
Cowen founded the Lionel Manufacturing Company and created his first model train in 1900, somewhere near City Hall in New York City. He was already a successful inventor, but The Electric Express and later models became his all-consuming passion.
While he wasn't the first person to build toy trains, his eye for detail coupled with his engineering and sales skills gave him a strong competitive edge.
If anybody could be credited with really being an impetus for what would become the passion of collectors, both young and old, it was Joshua Lionel Cowen. Prompted by his continuous personal enthusiasm and encouragement of dads in pursuing a hobby with their boys that would prepare them for adulthood, Lionel Trains really grew.
Sadly, as the age of the automobile and transcontinental flight, the American love affair with trains began to wane. By the 1960s, as railroads began to suffer financially and major icons closed down, and as a result, Lionel Trains stopped selling.
Thankfully, while Penn Station, Joshua Lionel Cowen, and the rail line that inspired him, The Twentieth Century Limited, are now gone, trains have survived and with them, Lionel Trains.
Today, Lionel Trains continues their long tradition of producing the finest quality electric model trains. Never satisfied with status quo, Lionel Trains also continue to innovate. Many of their new models use wireless remote control operating systems and other cutting edge electronics.
Collectors love Lionel model trains. This is one area where Trains and Toy Soldiers of Lincoln, Nebraska, is very helpful for collectors as a source of vintage Lionel model trains. They often buy collections of vintage model trains, making them a good first stop in finding hard to get vintage items to round out a collection.