Now through Sunday December 18, just enter coupon code DIECAST20 at check out, and get 20% savings on all die cast collectibles in your order. You can even get the discount of sale items. How great is that! This is a limited time offer and we don't expect our inventory die cast collectibles to last long at these prices so shop today.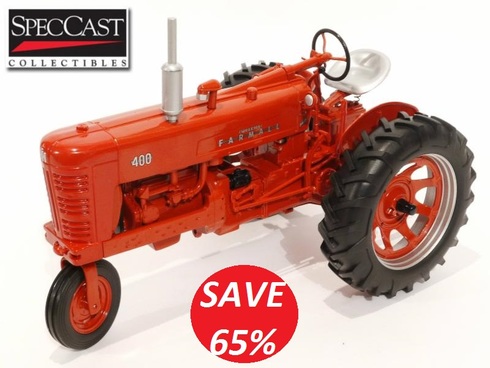 Trains and Toy Soldiers carried a large selection of Die Cast Collectibles. We started by offering die cast tractors, the founder of Trains and Toy Soldiers spent his summers on farm while growing up. The founder of Trains and Toy Soldiers drove a tractor before he ever drove a car. Everyone in the Trains and Toy Soldiers family though has deep appreciation for the work that farmers do. Living in Lincoln Nebraska, we get to witness the fields of corn, wheat, and soybeans which grow, ripen, and are harvested. We are proud to live in a bread basket of the world.
Trains and Toy Soldiers expanded our collection of die cast collectibles to include more items. We currently stock die cast trucks, both the best of old classic models and the most modern machines. Powerful machines that help the hard-working people of our country build new buildings, bridges, and roads. Almost everyone at Trains and Toy Soldiers has been in the construction trades at one point. We have been roofers, framers, and concrete workers. We have worked in high pressure boiler operation and fire and water damage restoration. We are happy selling Toy Soldiers, Trains, and Die Cast collectibles to people, but not one of us doesn't sometimes look at a construction site with a bit of nostalgia.
Trains and Toys Soldiers also has a selection of die cast cars and die cast NASCAR cars. Motor Sports are a lot of fun, but keeping up your own race car is outside of the capabilities of most of us. Almost anyone can afford to have a NASCAR at these prices though. No matter what type of Die Cast collectibles you enjoy they are all on sale through Sunday December 18 at midnight. Just enter the coupon code DIECAST20 at checkout to save 20% on all die cast collectibles.