Trains and Toy Soldiers is still shipping orders and ready to chat! Stay home if your work and health allow, and take this time to discover/return to a new favorite hobby or collection.

We want to talk to you! Give us a call to talk about toy soldiers and trains from the comfort of your home - our shelves are stocked and we'll make sure to get you what you need.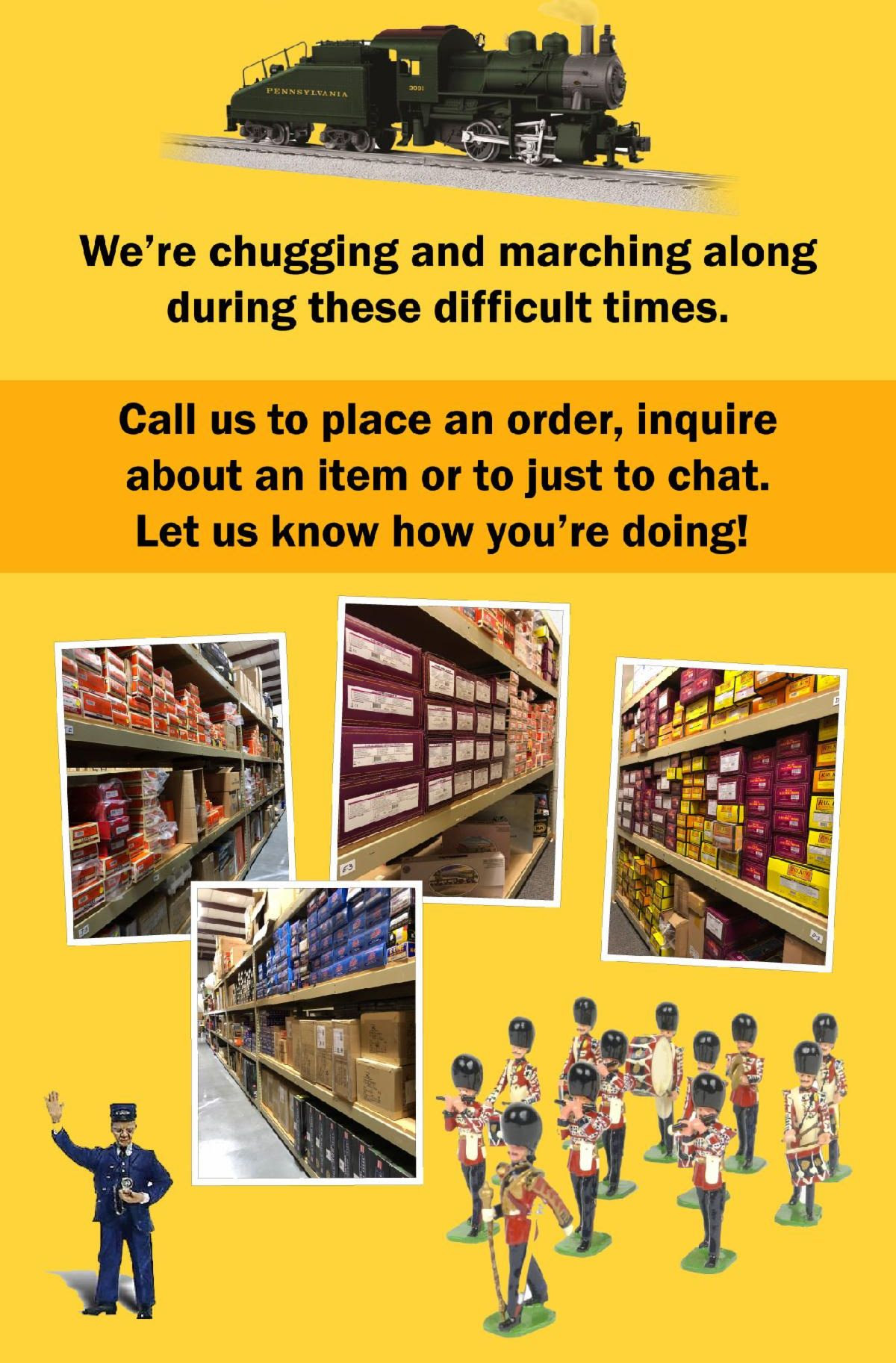 We hope you and your loved ones are staying safe and healthy in these difficult times.