The Chicago Toy Soldier Show for 2017 is coming up quickly. Plan to be in Chicago on Sunday, September 24th, 2017 from 10 a.m. to 3:30 p.m. This year, the show is being held at the Hyatt Regency Schaumburg, Chicago. This is beautiful venue received Trip Advisor's 2016 Certificate Of Excellence.
The Chicago Toy Soldier Show's mission is to "honor the culture of the Chicago Toy Soldier Show and grow the toy-soldier-collecting hobby." This historic show continues to honor the values passed down from its founders. In fact, toy soldier collecting has become a favorite hobby across America and around the world.
The first show, held in 1980, was a spin-off of the Old Toy Soldier Newsletter, hailing from the mid 1970s. Toy soldier enthusiasts who followed the newsletter, founded by Steve and JoEllen Sommers, Joe Wallis, Don Pielin, and Roger Garfield were very enthusiastic about an emphasis on toy soldier collecting, suggesting a show dedicated uniquely to the toy-soldier collecting hobby.
The Chicago Toy Soldier Show, Inc. (CTSS, Inc.) is an S Corporation formed originally for the specific purpose of buying the show from the former owners, Old Toy Soldier Newsletter, Inc. (OTSN, Inc.).
The purpose of the Chicago Toy Soldier Show is to showcase the trends and innovations coming out of the hobby, while integrating related hobbies, such as model trains and war history, while honoring the the hobby's traditions.
It is fascinating how something can evolve from often humble beginnings! When the show originally began, its primary vision was directed toward vintage and antique toy soldiers, including anything related to the hobby. It wasn't long before entrepreneurial manufacturers took notice of the hobby's progression and began to produce toy soldiers similar to the original toys.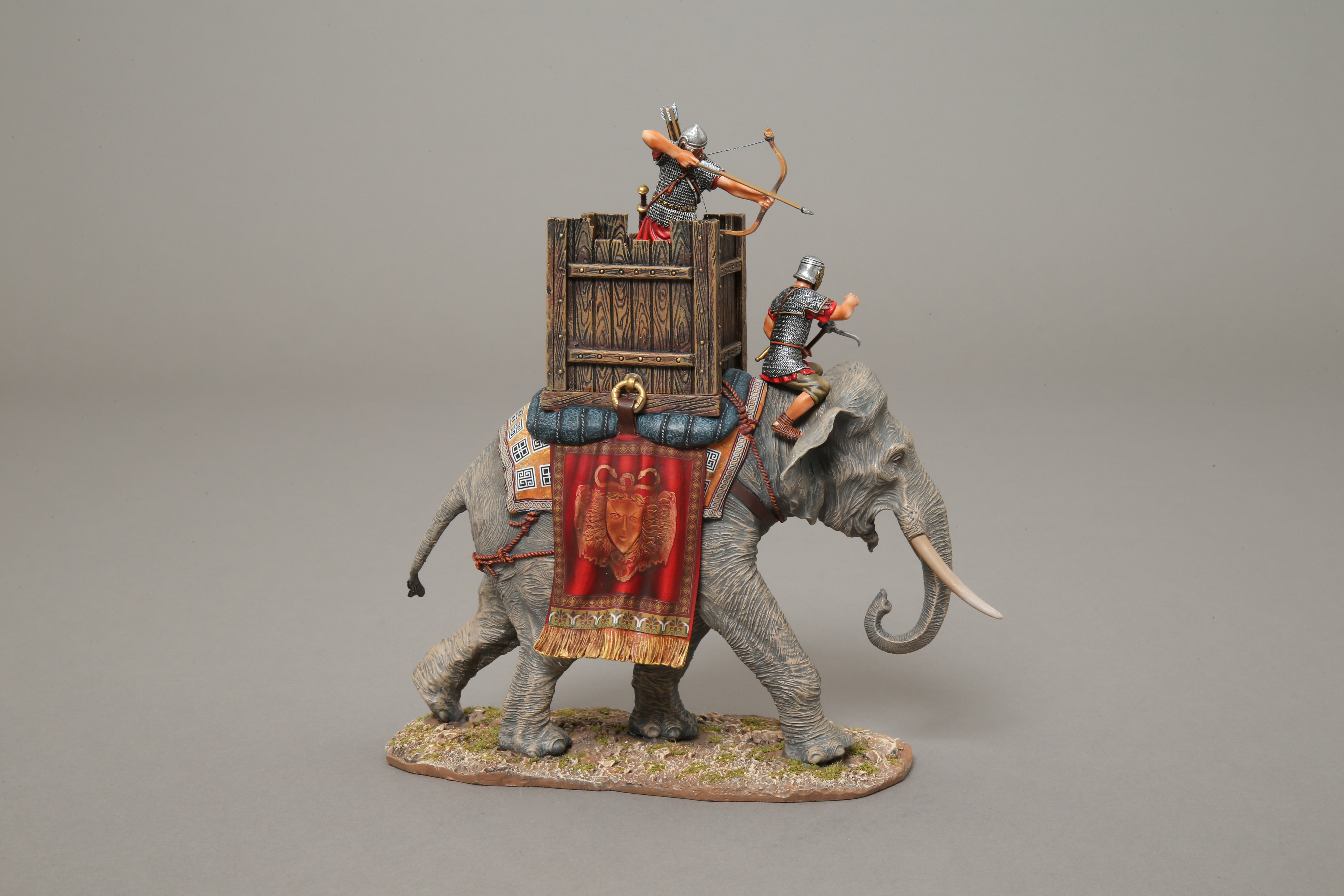 As toy soldier collecting as a hobby grew, manufacturers began trying something different, producing highly detailed models solely for display and collecting, rather than as toys. A simply stunning example is the new Thomas Gunn Miniatures Roman War Elephant, showcased here on Trains and Toy Soldiers, in incredible and exquisite detail.
This year, we look forward to seeing many fine examples of vintage and antique toy soldiers, plus brand new originals created to be able to be displayed right beside the vintage and antique toys, as well as new reproductions of vintage toy soldiers cast from the original molds, included with these new, beautiful and highly detailed display models.
As the size and history of the Chicago Toy Soldier Show has spread and become well known, it has evolved into a combination of collector and trade show, with many attending manufacturers using the venue to debut their new products and lines.
Collectors, you will be thrilled by the fact that this is not simply a show where you can admire all the toy soldiers from around the world and throughout history, but it is also place to share your enthusiasm with other collectors and to swap, shop, and save. Toy soldier enthusiasts will be thrilled by all the different toy soldiers in metal, paper, plastic, wood, and other materials. There really is something at the Chicago Toy Soldier Show for every age, taste and budget.
Look for many of the most popular toy soldier collections, such as those from Wbritains, King and Country, John Jenkins, and Conte Collectibles, plus many fascinating vintage or antique Toy Soldiers from around the world, including Trophy Miniatures, Elastolin/Lineol, and Mignot.
Check out who is a sponsor this year on the Chicago Toy Soldier Show official website! Trains and Toy Soldiers is going to be there and we look forward to seeing you, too!