The Chicago Toy Soldier Show for 2017 is coming to the "Windy City" on Sunday, September 24th, 2017 from 10 a.m. to 3:30 p.m. The show is going to be held this year in the Hyatt Regency in Schaumburg, Chicago. This is beautiful venue received Trip Advisor's 2016 Certificate Of Excellence. Book a room or suite now, for a memorable weekend.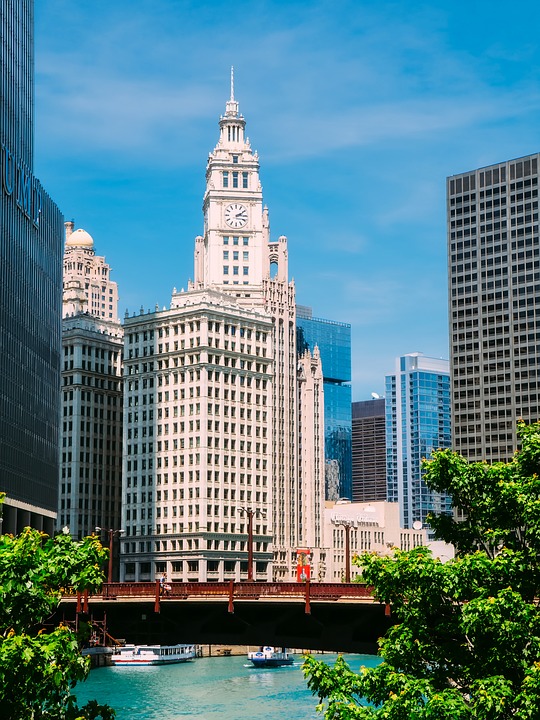 The Chicago Toy Soldier Show has as its mission to "honor the culture of the Chicago Toy Soldier Show and grow the toy-soldier-collecting hobby." This historic toy solder show continues to honor the values passed down from its original founders. Did you know that toy soldier collecting has become a growing and enthusiastically cherished hobby from coast to coast and around the world?
When planning your Chicago fall weekend, be sure to remember that room sales, a big draw for vendors, collectors and aficionados begins 4 days before the Sunday show to allow friends and vendors some time to get together for a great time of socializing and trade. If you make an extended weekend out of it, you can not only enjoy the Sunday show with all the bells and whistles, but you can really enjoy the fellowship of fellow toy soldier enthusiasts.
The first Chicago Toy Soldier Show was held in 1980, a spin-off of the Old Toy Soldier Newsletter, started in the mid '70s. The Toy Soldier community who subscribed to the newsletter, which was founded by Steve and JoEllen Sommers, Joe Wallis, Don Pielin, and Roger Garfield, loved the idea of emphasizing toy soldier collecting. Their dream was a show uniquely for the toy-soldier collecting hobby.
The purpose of the Chicago Toy Soldier Show that came out of the dream has been and continues to be to showcase the trends and innovations arising from the hobby, while bringing in some of the related hobbies, such as model trains and war history, while remaining loyal to the hobby's traditions.
It always amazes me the way such as simple idea can evolve! When the show first started, its direction was primarily a focus on vintage and antique toy soldiers and anything related, but it didn't long for manufacturers took notice of the growth of this niche and to produce brand new toy soldiers like the original.
As toy soldier collecting as a hobby grew, manufacturers began trying something different, producing highly detailed models solely for display and collecting, rather than as toys. An example so realistic you can almost hear the men yelling, the horses snorting and the creak of the straining harnesses is the WBritain 20099 British Royal Artillery Gun Team No. 1 "Desperate Escape," depicting the Anglo-Zulu War of 1879.
This year promises many new examples of exquisite vintage and antique toy soldiers, as well as brand new originals that look right at home displayed along side vintage and antique toys. Be sure there will be stunning new reproductions of vintage toy soldiers cast from the original molds on display, too.
Why not make the 2017 Chicago Toy Soldier Show the highlight of your fall getaway, with an exciting trip to Chicago. Take a week to explore the beautiful and historic city of Chicago on the shores of Lake Michigan, capped by the show on Sunday.
Chicago is one of the largest cities in the USA, renowned for its striking architecture, with its many awe-inspiring skyscrapers, such as John Hancock Center, the 1,451 foot Willis Tower and Tribune Tower. Chicago is 8th in the world for the number of skyscrapers, with one hundred and sixteen!
Chicago has many famous museums, such as the Art Institute, with its celebrated Impressionist and Post-Impressionist art.
Loaded with history, friendly people, famous restaurants and more than 200 theaters, plus Lincoln Park and the Zoo, you'll never be bored in the City of Chicago! A trip to the City of Chicago for the 2017 Chicago Toy Soldier Show can easily be the trip of a lifetime to an amazing city with amazing people. Start the week with the show on Sunday, or cap your week in Chicago with the show. Either way, it will be memorable.
Collectors will be very happy to discover that this is much more than a show where you can admire a wide range of antique, vintage and yes, new toy soldiers from around the world; it's a place to share, swap, and shop with other collectors, too. Toy soldier hobbyists will be thrilled by the huge variety of toy soldiers in metal, paper, plastic, wood, and more. The Chicago Toy Soldier Show is a destination for every age, taste and budget.
Watch for popular toy soldier collections, including offerings from Wbritains, King and Country, John Jenkins, and Conte Collectibles, as well as many more vintage or antique Toy Soldiers from around the world, such as Trophy Miniatures, Elastolin/Lineol, and Mignot.
Trains and Toy Soldiers is going to be there as a sponsor this year, and are looking forward to seeing you there!