The months of waiting are finally over, your first chance to own a Roman War Elephant from Thomas Gunn is now. Trains and Toy Soldiers was so impressed with the Roman War Elephant from Thomas Gunn Miniatures that we made special arrangements to be the first toy soldier store to have it available in the United States.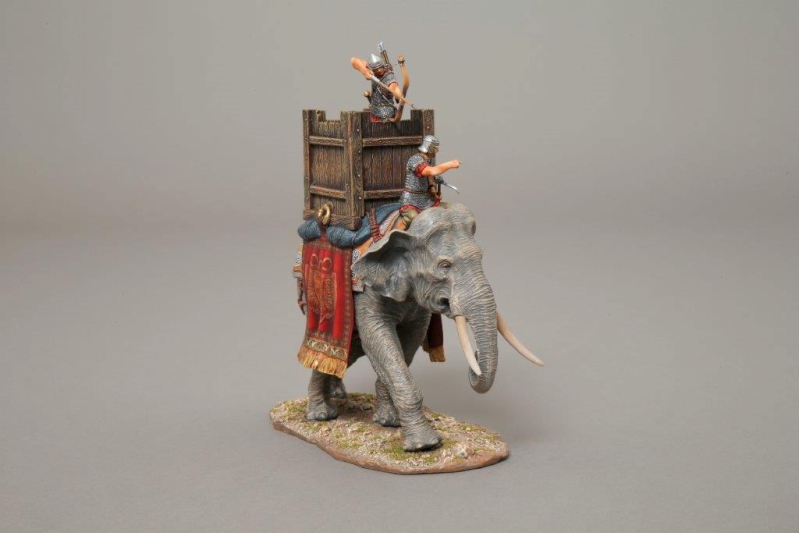 The Thomas Gunn War Elephant is a great value at $450 dollars. The detail and energy is evident in the construction of this must have collectible that will rarely be matched. Thomas Gunn Miniatures has produced many exciting products over the past 8 years, the 1:30 and 1:32 scale model planes are especially treasured by World War Two military miniature collectors. Thomas Gunn Ancient Roman military miniatures are often displayed side by side with ancient Roman warriors from other manufactures such as King and Country and First Legion. Even though other military miniatures makers can be effectively paired with other toy soldiers, only Thomas Gunn Miniatures has a Roman War Elephant available today.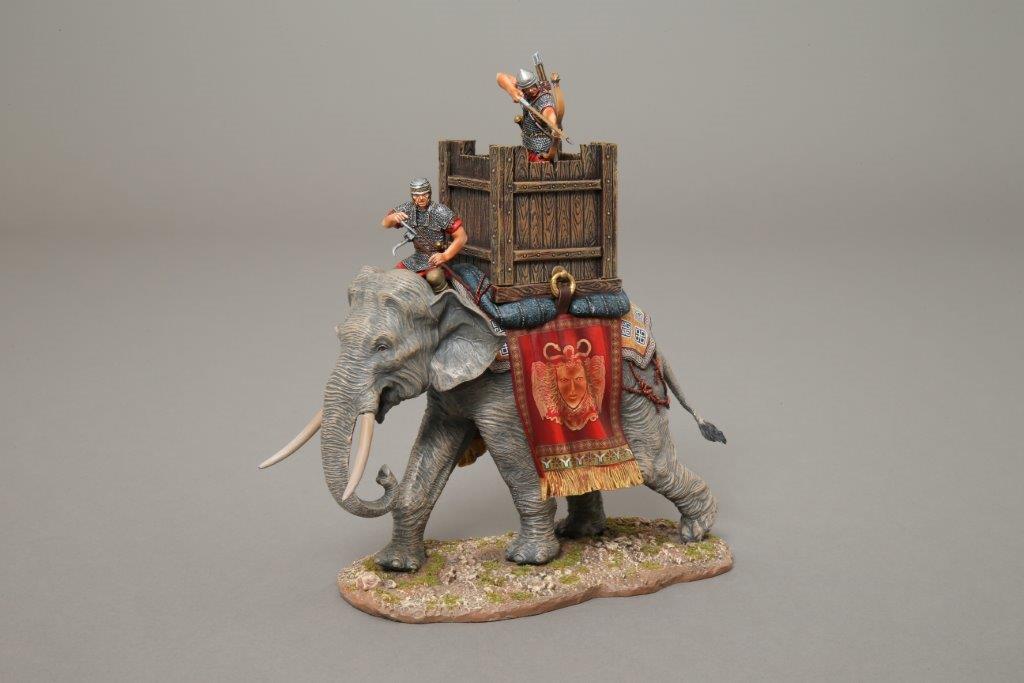 Thomas Gunn is only planning on producing a limited number of these Roman War Elephants, so you should act today just click on any picture below to go directly to our Thomas Gunn Roman War Elephants on Trains and Toy Soldiers website.