Thomas the Tank Engine sprung from the imaginations of Wilber Awdry and his two-year-old son, Christopher Awdry, in the days following Christmas 1942. The winter of 1942 were doubly dark day's in the Awdry home, outside and across the Channel the Nazi menace held sway over most of Europe, inside Christopher was ill with the measles. Measles in 1942 was a serious illness and in previous year over one thousand people had died after contracting it. But when darkness seemed to be creeping in from all sides, little Christopher asked that most heartwarming of questions when spoken in child's small voice, "Tell me a story."
So Wilber Awdry told Christopher about the new wooden train he had just received for Christmas. That train's name was "Thomas the Tank Engine" and he was good and faithful companion. A companion that would never abandon a friend no matter what the cost. A friend that always will be there for anyone that was in need. Four years later, Wilber Awdry shared the tales with the whole world in "Thomas the Tank Engine." The second book in a collection of children's tales named, "The Railway Series." Many of our favorite citizens of Sodor island would be introduced in the first five books of "The Railway Series," Thomas and James, Annie and Clarabel, Edward the Blue Engine and Gordon the Big Engine, Terence the Tractor and Bertie the Bus, and even the Percy the Small Engine. Over the next several decades William and then Christopher, the same little boy who had been sick with measles, would expand and enrich the Thomas the Tank Engine universe. More than fifty additional books have been written, and in 1984 Thomas the Tank Engine & Friends became a delightful children's television program and chugged into the hearts of children and adults across that world. Next year, the television program, now called Thomas & Friends, will celebrate its twentieth season.
Thomas the Tank Engine and Friends has been a cherished childhood memory for generations now and in all that time children have enjoyed playing with wooden toy trains. Trains and Toy Soldiers is honored to be small part of that tradition. We have proudly carried Thomas & Friends toys for many years, and we feel a special joy when one these small wonders gets shipped out our storeroom to find its rightful place in a child's hands and toy box. To celebrate the upcoming 20th season of the Thomas & Friends show, Trains and Toy Soldiers is offering discounted pricing for a limited time.
Click here to see our entire wooden railway selection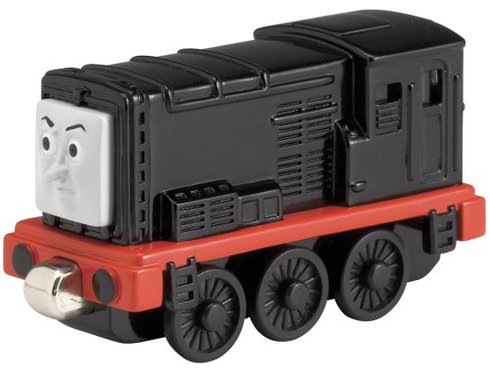 Learning Curve Thomas The Train & Friends Take Along Diesel Special:$5.99 plus shipping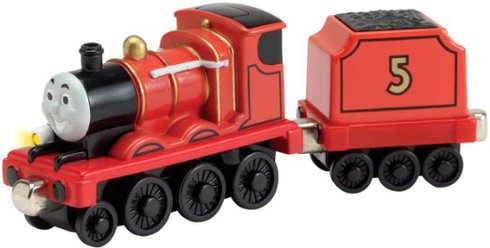 Learning Curve Take Along Thomas & Friends Railway Lights & Sounds James Special:$5.99 plus shipping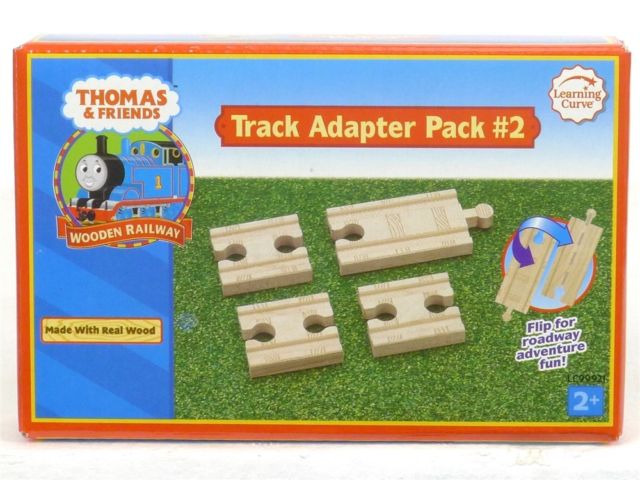 Thomas & Friends Wooden Railway Track Adapter Pack # 2 Special: $4.89 plus shipping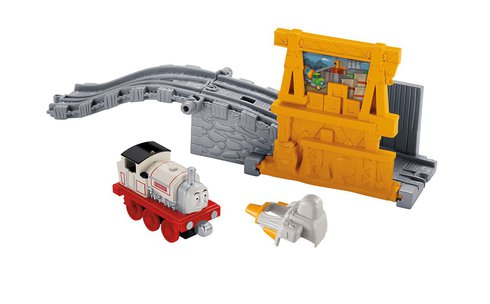 Fisher-Price Thomas The Train & Friends Stanley's Construction Clash Take-N-Play Special: $10.99 plus shipping
Thomas the Tank Train wooden railway is one of Trains and Toy Soldiers' favorite products. Everyone here loves the eager but sometimes naive Thomas. Thomas the Train is our favorite little engine that could. His eagerness to take on any challenge often lands him in hot water, but his many friends are always there to help him out of trouble. Trains and Toy Soldiers hopes we can help you find the perfect gift for loved ones this year. Please email or call us if we can help you find that prefect toy train.