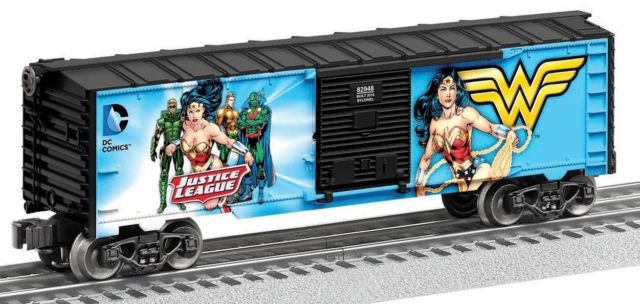 Since her first appearance in All Star Comics #8, Wonder Woman has been fighting against evil since 1941. Princess Diana of Themyscira is a mighty Amazonian warrior. For over seventy years, Woman Woman, whose also been known as Diana Prince, has used her superhuman strength and stamina to fight villains as vicious as Axis powers soldiers to Veronica Cale and Doctor Psycho. Wonder Woman is a princess, but she is most definitely not a damsel in distress. From her beginnings in the Golden Age of comics, Wonder Woman has been charging into action when help was need, not the person that needed saving.
Woman Women is more than a comic book hero. Between 1975-1979 "Wonder Woman" or "The New Adventures of Wonder Woman" in series two and three. Wonder Woman, which appeared on ABC, during 1975-1976 television was excellent television and worth watching. The dialogue could be occasionally ludicrous, but the ambition of setting a television show during the dark days of World War II and speaking out against the barbaric principles of Nazis should not be unappreciated. It turns out, that the reason the show changed networks and settings in season two and three despite good ratings was the networks executives were upset at the high cost of production.
In popular culture, Lynda Carter's portrayal of Wonder Woman was wildly remembered from the spinning transformation that allowed her to cast off her alter ego Diana Prince and emerge as the iconic Wonder Woman. The spinning transformation into Wonder Woman was actually a creative suggestion by Lynda Carter.
The growing popularity of action films based on classic comic book characters allowed fans and model train enthusiasts and Wonder Woman to combine their hobbies for the first time in years. In 2016, Lionel Model Trains released their justice league box cars. Lionel, WONDER WOMEN/ GREEN ARROW 2-PACK, 6-82947, was very popular and now hard to find. Luckily Trains and Toy Soldiers still has one or two left in stock.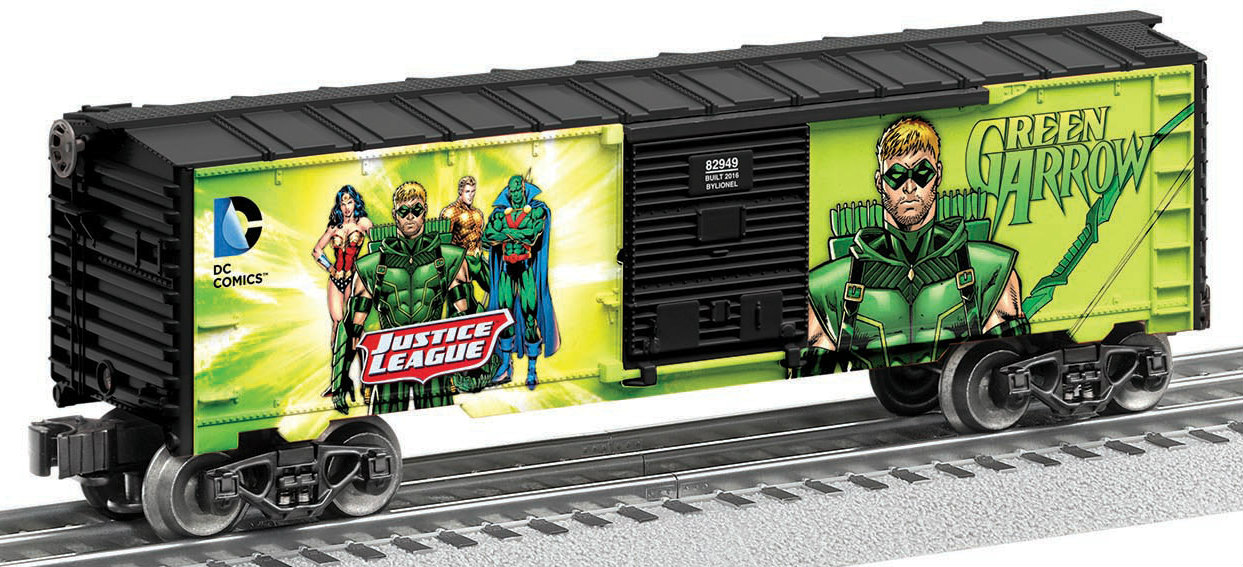 While these cars are quite stunning and great tribute to the original comic books, the upcoming Woman Woman Movie starring Gal Gadot has led to one of the most stunning upcoming Lionel cars that we have seen in years.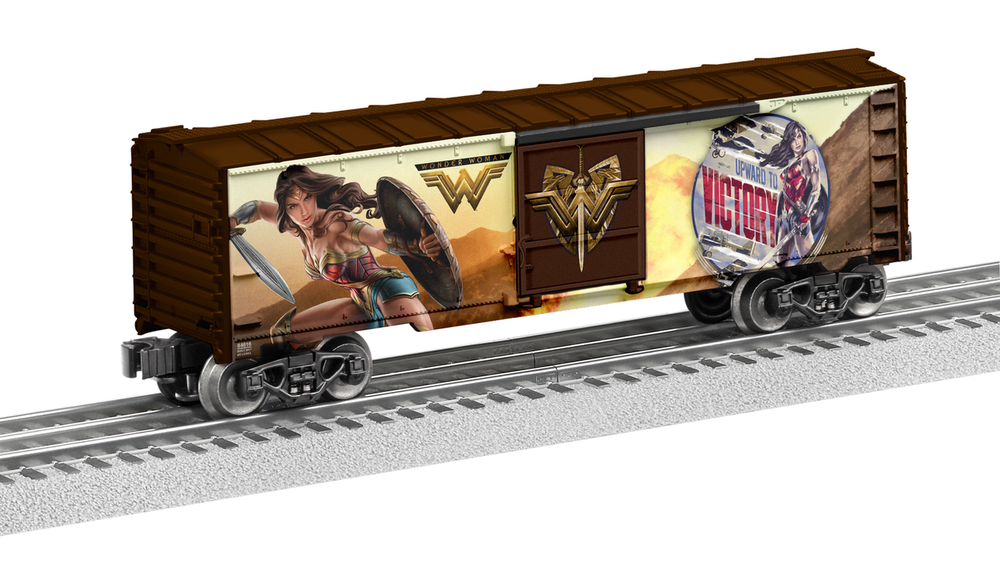 This sharp looking car has everyone here at Trains and Toy Soldiers talking.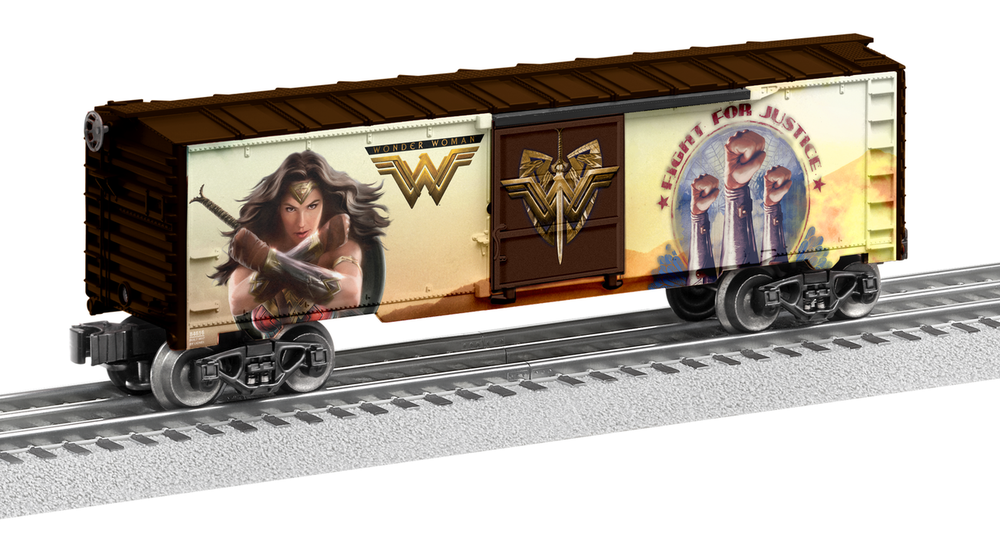 This O Scale box car features different stunning artwork of each side. While this car is ready to be added to you model train collection and features the quality construction you expect from Lionel including die-cast metal sprung trucks, operating box car doors, and a metal frame. Make sure you pre-order yours today.