Time is flying fast and, before you know it, Christmas is here. So, do your best to take care of everything before you run out of time because there's nothing more unpleasant than storming from one store to another to find the ideal gifts. Having all this in mind, this year Trains and Toy Soldiers proposes a solution that will make you offer the best gifts this Christmas. If someone dear or close to you loves collectibles, then you came to the right place. You have the chance to wrap one of the die-cast collectibles provided by First Gear as a Christmas gift and make someone's winter holidays happier and funnier.
First Gear provides a wide range of collectibles so it won't be such a difficult challenge to find something interesting to offer as a Christmas gift. Die-cast metal trucks, construction equipment, cars, and others, can be found in the product portfolio of this reliable company. If you have a friend or family member that enjoys collecting small-scale replicas or you would like to surprise your employees or team members with a symbolic gift, for their hard work and dedication, you won't fail if you choose the First Gear products. Founded in 1992, First Gear managed to create an impeccable reputation and brand due to the high quality it strived to offer. Since the beginning of its activity, this particular company served a high number of businesses, organizations, and even charities, providing them promotional and premium items each time needed.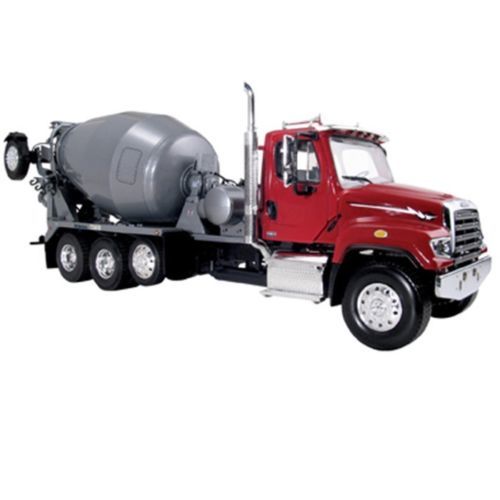 So, if you want to make sure that the collectibles you will offer as gifts are reliable and are made with an incredible attention to details, you definitely need to direct your attention toward the First Gear collectibles. In fact, their collectibles are so appreciated precisely because they are loyal copies to what you could see in real life. They use officially licensed vehicles and equipment pieces are their models, so the replicas they make have all the details a real-life vehicle would have. Thus, even the pickiest and most meticulous collectors out there will appreciate a First Gear collectible as a gift. And because these collectibles are made to last, they will become extremely appreciated items in every collection, because they will preserve their appearance just like in day one so that their owners will enjoy them for years to come.
If you care about quality and would like to be sure that this is what you'll offer this Christmas, then browse for the ideal gift among the First Gear products. This way your gift will be highly valued and you will manage to make a great impression. After so many years of activity, you can be sure that the First Gear standards are high and that they are more than capable of raising to your expectancies. After all, the world of collectibles is all about amazing details and incredible quality, two of the advantages offered by this die-cast manufacturer for so many years in a row.